Celebrate Christmas with Precious Moments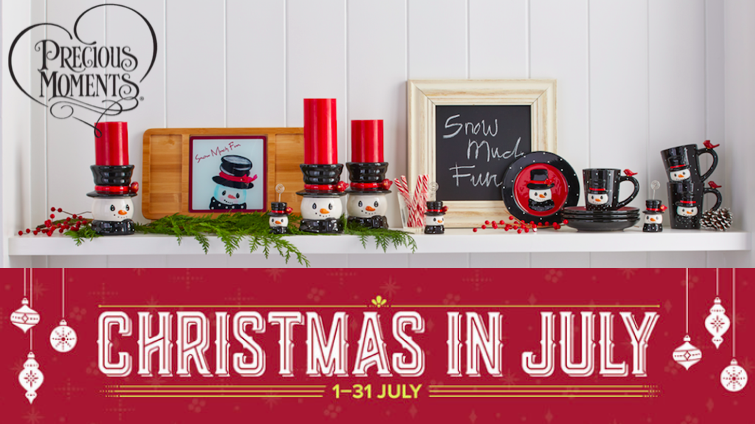 Celebrate Christmas with Precious Moments
We received the mentioned product in exchange for an honest review. The thoughts contained within this post are ours and may vary from the thoughts of others.
About "Countdown To Christmas" Nativity Advent Calendar
Reveal the story of Christmas with this clever Advent calendar which holds a little figurine and a lovely Nativity Story Book poem with a special reading for each day of Advent!
Children and grown-ups alike will delight in discovering one of the Nativity characters each day and reading about the part they play
Give as a Christmas gift to friends, family, teachers, coworkers – also makes a thoughtful and impressive housewarming gift
Calendar is constructed of wood, figurines are crafted of cold-cast resin and carefully hand-painted
Approximately 13.5H x 10W x 2.5D inches
*This item is not eligible for discount promotions and offers.
What We Thought
Each each since our oldest has been born we celebrated the Christmas season with some sort of Advent calendar. Typically we bought them in the mall and they were chocolate filled calendars that we used to talk about the upcoming days and the story of Jesus' birth and the events leading up to it.
Last year Jack started to want to know more and I felt like the chocolate style advent calendar was just not cutting it for him. We did a magnetic Christmas tree style Advent calendar on the fridge but still I felt like we could be doing more.
Recently Precious Moments came out with this beautiful "Countdown to Christmas" Nativity Advent Calendar and not only is it a great way to bring out the real meaning of the season, but this decoration is absolutely stunning. Every little detail was thought out from big to little and there is a great poem book for each day.
This style Advent calendar is something that is not only special to us, but I feel can be passed down because it is made from such high quality materials that it is worthy of being a great family heirloom.
This Advent calendar is a great Christmas gift for any family who wants to celebrate and learn more about the real meaning of Christmas. The packaging is great for gift-wrapping. I literally can not wait until December 1st to put this out for our family to enjoy. Just testing this out has made me start a little mental countdown to Christmas and that makes me feel great inside! Christmas in July with Precious Moments sounds like an absolute plan to me!
The Precious Moments Countdown to Christmas Nativity Advent Calendar retails for $135.99 and this is perfect for something that can be used for years and years.
Precious Moments has really made our holiday season more special and not just one year but for many. I have been around this brand my entire life and always thought it was so pure and special. The characters represent exactly how we want our children to be raised and the values that I would love for them to carry throughout their lives.