Flat Iron Experts KQC Flat Iron Review
Flat Iron Experts KQC Flat Iron Review
Head over to Flat Iron Experts Online Beauty Shop for all things Beauty !  They carry a wide array of  beauty tools and more including flat irons, blow dryers, curlers, cosmetics, waxing kits, hair care and so much more.
Right now they are celebrating Back To School with a crazy sale !   When you spend $100 or more you will get 5 FREE items!!
5 Free items include:
Mini Travel Iron
Macadamia Deep Repair Hair Mask
A teasing Brush
Sassy Girl Tweezers
Horoscope Files
That is an  $80 value !
The Flat Iron I was lucky to review is the   KQC X-Heat Ceramic Iron with a maximum heat temp of 430 degrees!  It came with Shine Spray AND a VERY HANDY Stand.  The stand has suction cups on the bottom, it is a life saver (or side of the sink saver!)   This Iron will Straighten, Flip & Curl the hair!   The Shine Spray can be heavy if you have fine hair.  I suggest lightly spraying it from at least 8-10in away to see how your hair feels after.  I have very thick, coarse hair and it usually craves the oil from Shine Sprays like these.
Being a Licensed Cosmetologist I have used so many different types of Flat Irons, from the cheapest $12 one to the expense High End brands and have used these on all types of hair,  short/long , thick/thin, fine/coarse .  The thing I noticed right away with this Iron is that it gets hot to temperature almost instantly.  I love that. In the salon, or even at home I tend to be SO busy that I will,  more often than not,  forget to turn it on. The only other tool I have that gets hot as fast as this one did was my Professional grade Curling Iron.
I also like the placement of the knob and the power switch for this Iron.  I have owned Flat Irons that have a push button power OR temperature change button and have found myself all of a sudden trying to straighten with a cool iron.  Why? Because without knowing , I accidentally hit the buttons with my thumb while using it.  I bet a lot of you are saying, YEP been there.
Now,  I was a little skeptical with this Iron being ceramic .  I have not had much luck in the past with a ceramic iron and I always choose a Tourmaline / Titanium plate,  reason being … while Ceramic Irons are made of the same metals as most Tourmaline or Titanium irons, they are covered with layers of ceramic that over time can chip and peel .  This will cause the plates to heat unevenly.
  Well,  this KQC has been put thru the ringer with me using it with all kinds of hair products, all kinds of hair and a million times since I received it and there are no signs of chipping or fading to the color of the plates.
The KQC worked really well and even with the humidity the hair stayed straight ALL DAY ! The Before pictures above will actually show how I used the Flat Iron to CURL the hair , this is a very easy technique. Have you ever noticed how how the sides and outer of the Flat Iron get when on ? Well, use it to your advantage, take a strand of hair and wrap it around the Flat Iron , hold for a few seconds, release. You do not even need to clamp the hair in the iron, you can , but it is tricky and you may end up with Creases.
The AFTER  picture is, well after  i used the Iron to straighten it!  🙂
I tested the iron by taking larger sections than I usually would, that is always the true test to a good Flat Iron.  It worked perfectly.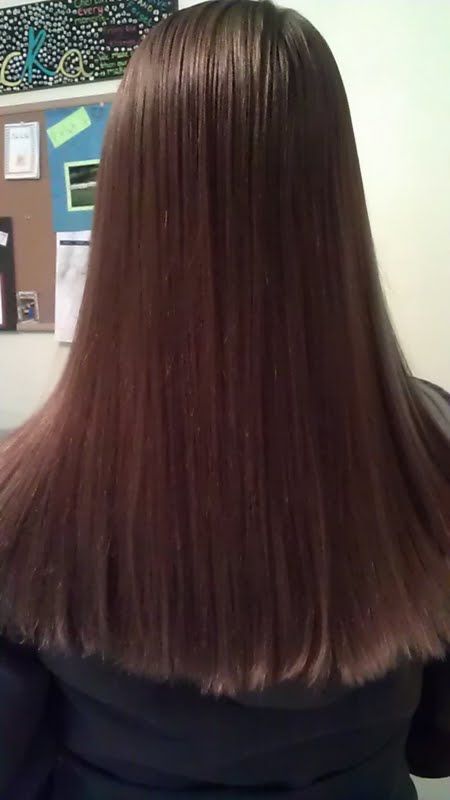 You can read more about KQC Flat Irons HERE
OR
Purchase yours today and take advantage of their fantastic spend $100 get 5 items free deal !
FREE SHIPPING on Orders over $50 to US/Canada!
Become a FAN of Flat Iron Experts on Facebook!
      Disclosure*  I received this flat iron for the purpose of writing a review,  I was however not influenced to provide a positive review. My opinions are true and are my own.