Disclosure: This website is independently owned and posts are written by the owners. We are a professional review website that receives products and may receive compensation from the companies whose products and/or services we review. We personally test and review these products and services; compensation has no bearing on our opinions. The opinions stated here are our own and true to our experiences. In addition, this website may contain affiliate links that could lead to compensation if clicked by users/readers.
My Personal Moving Experience & Tips #SamsClub3M
*Sponsored Post*
Moving; something I have only done 1 time in my entire life. Hard to believe huh. When I left my parents home, the only place I had ever called my own to move in with my husband (then boyfriend) I had no idea what moving would entail. I am thankful now that I am older by 8 years that I didn't have appliances and other things to move because that just seriously seems like a crazy amount of work!
I learned a few things in my little move (just a bedroom and some small kitchen items) that I want to share with everyone-
Keep-Donate-Trash- I made these 3 piles. I knew right away many things I wanted to keep but I also knew that there was some stuff that was just going to be trashed. In the mix of that there was a donate pile of things that went to Goodwill. These piles kept things organized especially with clothing items.
I knew that there were going to be many household items already in this house that I wouldn't need to buy unlike someone furnishing a new home, but I also knew that there were certain brands of things that I wanted to stay true to because I was familiar. I made a list of those and was sure to make a stop for those.
I didn't move far away (MAYBE 5 miles) and that made it nice that if I wanted to leave something behind and make a choice later that I could do that too. It made things nice.
Did you know that when moving Sam's Club offers great low prices especially on the items that I knew I was brand specific to? If you have recently moved you should check out Sam's Club for things like 3M Filtrete Air Filters. Now through November 25th Filtrete Air Filters at Sam's Club are $8 off with the Sam's Club Instant Savings.
I love that Sam's Club is literally a one-stop shop for bulk items which means I don't have to keep running back and forth to the store to stock up.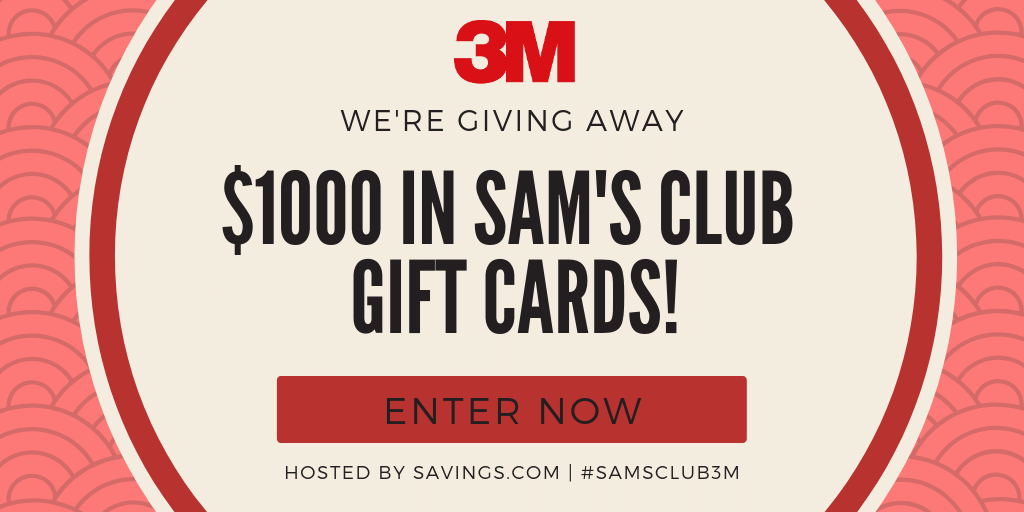 Check out the giveaway for ten (10) Sam's Club $100 gift cards!!
Monday, November 12th at 12:00 AM ET to Friday, November 16th at 11:59 PM ET.
Head to the website and enter your email for a chance to win!
Winners are chosen lottery style and notified 11/19