PAW Patrol Flower Tin Craft to Celebrate Easter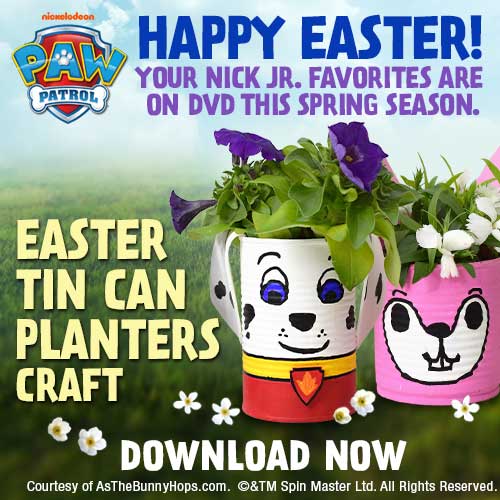 We love crafts for ALL holidays and with the local garden center making a debut of Springtime flowers this comes at the perfect time.
My youngest is 4 and Paw Patrol is his all time favorite. We can't wait to make these and fill with some of our favorite flowers!
What are your Easter plans? We are having our annual egg hunt again this year after missing last year it is extra special. We are also having our first big family meal in well over a year. That means the most to me and we will be taking plenty of photos and making lots of memories.
Happy Easter to all of us at Product Review Cafe