Disclosure: This website is independently owned and posts are written by the owners. We are a professional review website that receives products and may receive compensation from the companies whose products and/or services we review. We personally test and review these products and services; compensation has no bearing on our opinions. The opinions stated here are our own and true to our experiences. In addition, this website may contain affiliate links that could lead to compensation if clicked by users/readers.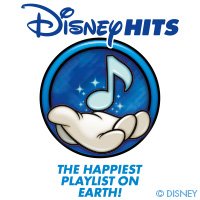 Valpak's Disney Music Sweepstakes
*Sponsored Post*
Growing up we were a Disney movie loving household. I recall so many childhood memories that were surrounded by Disney movies and characters. Birthday parties in themes continued with my own children and we have enjoyed living a Mickey Mouse filled life even today.
My personal favorite Disney movie is The Little Mermaid. I still love it. There is just something magical about it and I love the entire soundtrack. A favorite Disney song of mine happens to be Kiss the Girl.
There you see her
Sitting there across the way
She don't got a lot to say
But there's something about her
And you don't know why
But you're dying to try
You wanna kiss girl
Yes, you want her
Look at her, you know you do
It's possible she wants you too
There's one way to ask her
It don't take a word, not a single word
Go on and kiss the girl, kiss the girl
Prizes: One (1) Grand Prize winner will receive a Sonos 5.1 Surround Sound Set with Playbase (valued at $1,796.00). Twenty (20) Secondary Prize winners will each receive a Spotify subscription (valued at $120).
Sweepstakes Dates: 2/19-3/29
What are you waiting for? Enter today for your chance to win and share with your friends. Strike up a conversation about Disney Music and you may be surprised to find that songs people absolutely love!